Value Creation
To ensure that new portfolio companies meet FSN Capital's ESG expectations and ambitions we have developed a standard ESG onboarding program which consists of two main components: the FSN Capital's Governance Framework, which includes standard policies and plan for implementation, and the FSN Capital's ESG Strategy Framework, which enables each portfolio company to develop a tailor-made ESG strategy based on materiality.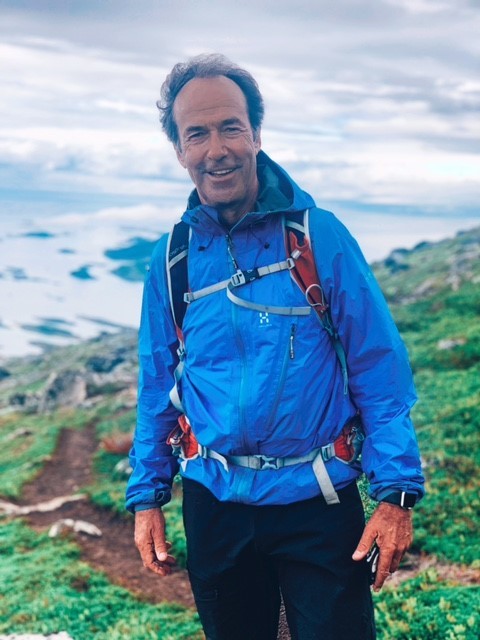 Over the years we have developed a solid framework for addressing ESG opportunities and risks in our companies, allowing Portfolio Companies to focus on the ESG topics most relevant for them and their stakeholders. Setting the tone from the top, both FSN Capital as owner representative, as well as each of the Portfolio Companies' Chairpersons, communicate the importance of ESG to boards and management groups. Clear expectations are incorporated in the board work, with ESG as a standard agenda point for all board meetings. "
Frode Strand-Nielsen, Managing Partner,
FSN Capital
The FSN Capital Governance Framework
The FSN Capital Governance Framework is founded on our long track record of driving the ESG agenda in the Portfolio Companies and ensures continuous improvement of ESG during the ownership phase – as illustrated by the Governance Wheel.
The objective of FSN Capital Governance Framework is to ensure that our Portfolio Companies operate in line with ethical standards. It also defines roles and responsibilities with clear expectations to the Chairpersons, board of directors and the CEOs.
As illustrated by the Road Map to ESG implementation below, our objective is integration of ethical standards throughout each Portfolio Company's organization and relevant operational processes – with a focus on building ESG knowledge through training of employees. This will ensure that FSN Capital has impact beyond the ownership period.
Click here to report concerns in our Electronic Whistleblower Channel
The FSN Capital ESG Strategy Framework
The FSN Capital ESG Strategy Framework is a standard method for developing an individualized ESG strategy for each Portfolio Company.
The ESG Strategy Framework consists of four main steps as illustrated below.
Each Portfolio Company's ESG strategy focus on 3-5 key strategic ESG topics where they develop long-term ambitions, identify relevant KPIs and set annual targets. The objective is to ensure that Portfolio Companies focus their resources on ESG topics most material to both their stakeholders and their own commercial strategy. The annual self-review of their ESG strategy ensures that Portfolio Companies stay updated on key ESG topics in their sector, as well as coming ESG trends and regulatory requirements.
Having a holistic ESG strategy allows Portfolio Companies to be agile because they see the bigger picture and can be proactive rather than reactive to emerging sustainability trends. We see that when management combine their deep industry expertise with the output from the ESG Strategy Framework, their strategic responses surpass our expectations. With this approach, ESG becomes an integral part of the value creation plan and the Portfolio Companies are more likely to also remain sustainable after FSN Capital's ownership period.
Each Portfolio Company ́s ESG strategy is reported in a format that fulfills the requirements of EU ́s Non-Financial Reporting Directive (NFRD).
We include the ESG strategy of each Portfolio Company in our annual ESG report.
The FSN Capital
Climate Module
While we do not know how much global temperatures will rise, we do know that weather-related events and the transition to a low-carbon economy will affect us all.
In 2019 we developed and integrated a Climate Module in the FSN Capital ESG Framework. The module is inspired by the Task Force for Climate-related Financial Disclosures (TCFD).
Individual climate assessments were conducted of current Portfolio Companies in 2019. The robustness of their strategy and value chain was assessed in three different climate scenarios. For new Portfolio Companies, the Climate Module is an integrated part of the ESG Strategy Framework.
All Portfolio Companies prepare a short form TCFD report on an annual basis. Here they describe how climate risks and opportunities are taken into consideration in the company's governance, strategy, risk management. The TCFD report also includes any metrics and targets on climate-related ambitions.
All our Portfolio Companies are also required to report their GHG emissions with the objective of setting reduction targets once the reporting captures material emissions.
We include the GHG emissions of each Portfolio Company in our annual ESG report.
ESG-linked Subscription Credit Facility
In 2020 FSN Capital launched its first fund-level ESG-linked Subscription Credit Facility. An ESG-linked facility sends a strong signal to the market, our employees, and Portfolio Companies about the positive correlation between returns and sustainability performance. We are happy to be early movers – utilizing debt financing as an instrument to transform the Portfolio Companies.
As illustrated, the three main KPIs and targets agreed under the ESG-linked Subscription facility are built on FSN Capital's ESG Frameworks and current initiatives.
Under the facility, the aggregate success rate across the portfolio determines the interest rate – both with an upside and downside included in the targets agreed. We, therefore, see the ESG-linked facility as an additional tool to further incentivize full implementation of our ESG Frameworks.
Progress will be reported semiannually to the banks under the facility, with the key pillar being our annual ESG report.
Read about the progressions from our Portfolio Companies