Case studies
ESG is high on the agenda in all FSN Capital Portfolio Companies. Below are some case studies on selected ESG projects.

The annual FSN Capital ESG Award is part of our focus on setting the tone from the top.

Kari Traa takes the Plastic Pledge
In 2019 Kari Traa, the fastest growing female sports brand in Europe and the dominant brand in the Active Brands group, took a proactive stance against plastics. By signing the Plastic Pledge, initiated by Green Point Norway, Kari Traa committed to avoid unnecessary use of plastic, increase the use of recycled plastics, and always design with these two points in mind.
Kari Traa's new baselayer packaging, sports-bra hangers and sock-holders were developed based on this commitment. The Pledge has had several positive effects. Kari Traa has reduced plastic waste by 97 %, the equivalent of 127 tons. The new baselayer boxes are made from FSC certified cardboard without plastic lamination that makes recycling easier.
The size of the box has also been reduced, thus increasing shipping efficiency by 37 %, while reducing both packaging materials and carbon emissions.
"I find that many of my colleagues are concerned about environmental issues and want to act on this in a job context as well. When I was given the opportunity to manage the packaging project, I knew that the main goal – to reduce plastic – had to be implemented at the basis of the design process. Design is not about "nice things". Design is problem-solving. It's really fun to see that we've succeeded with solid multidisciplinary planning and simple design approaches."

Sigrid Søvik
Head of Development at Kari Traa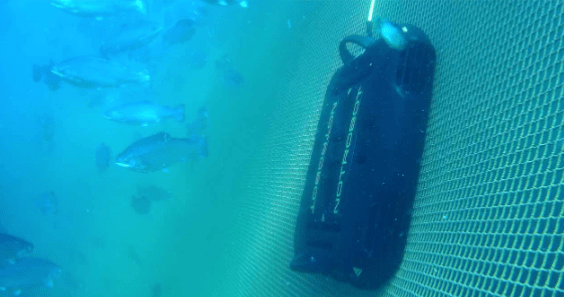 Mørenot acquisition to reduce CO2 emissions
Mørenot is a leading supplier of equipment and services to the world's fishery- and aquaculture industries.
After completing the ESG onboarding program, Mørenot embarked on its first add-on acquisition of NetRobot. In 2019 NetRobot X2 was launched, a new solution to service nets, while in use. The robot will be used on both water and land-based aquafarms.
The NetRobot has several benefits, both for fish, people, and the environment. The robot improves fish health by keeping the net constantly clean, yet it does not disturb the fish while cleaning. Moreover, the solution eliminates the noise employees are exposed to when using regular washing methods. The robot can also replace today's high-energy diesel-fueled washers, thereby benefitting the environment.
The energy use of the NetRobot X2 is much lower than traditional cleaning methods. The robot could potentially remove 50,000 tons of the annual CO2emissions from the Norwegian fish-farming industry, assuming all net pens (about 4,500 in total) apply the technology.
Winners of FSN Capital's Annual ESG Award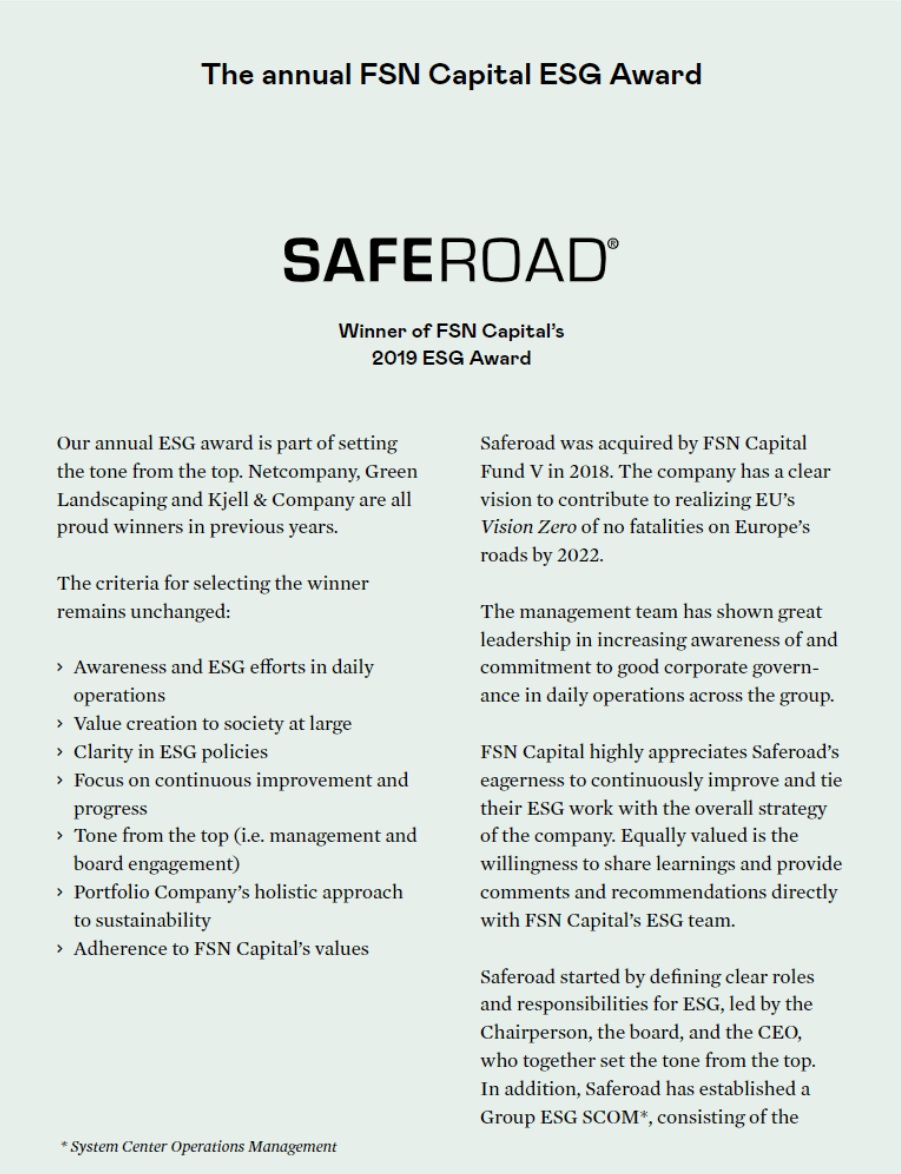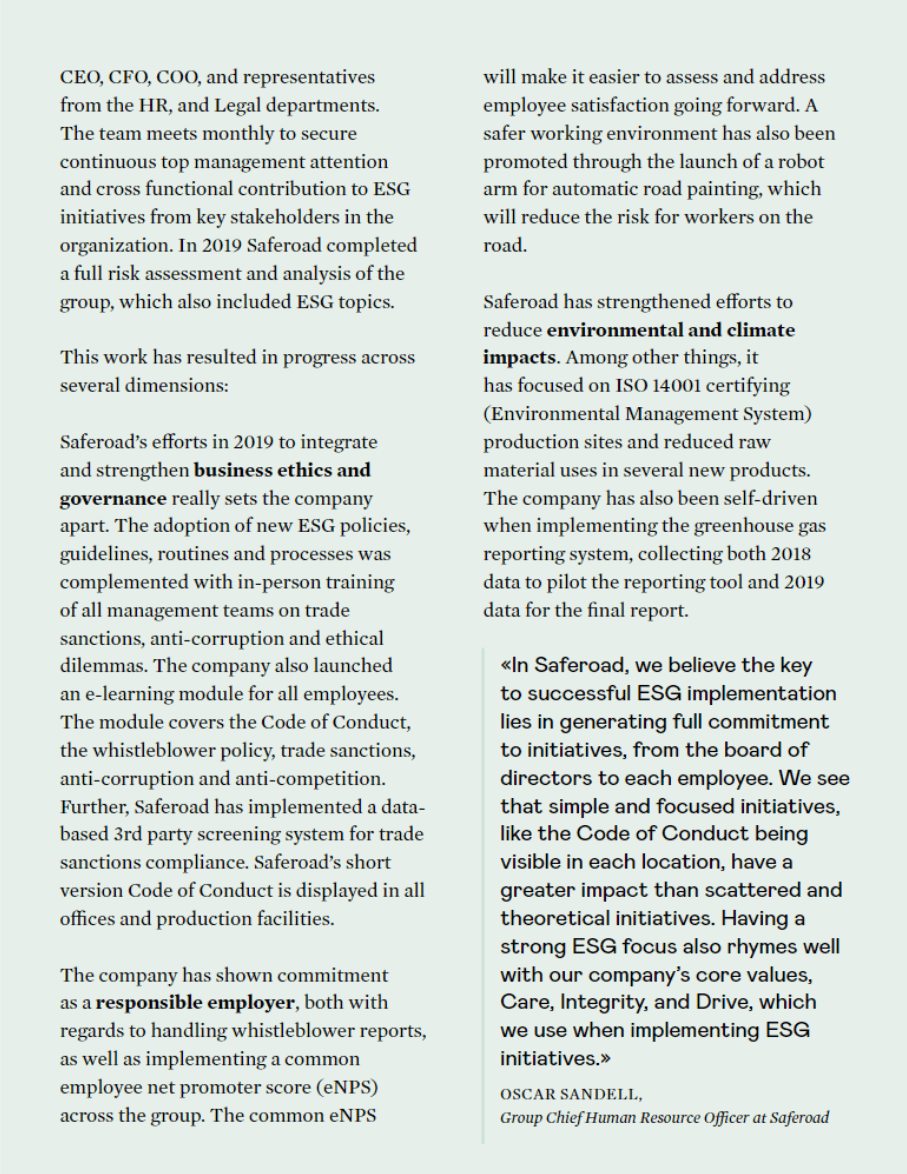 Winner 2018 – Kjell & Company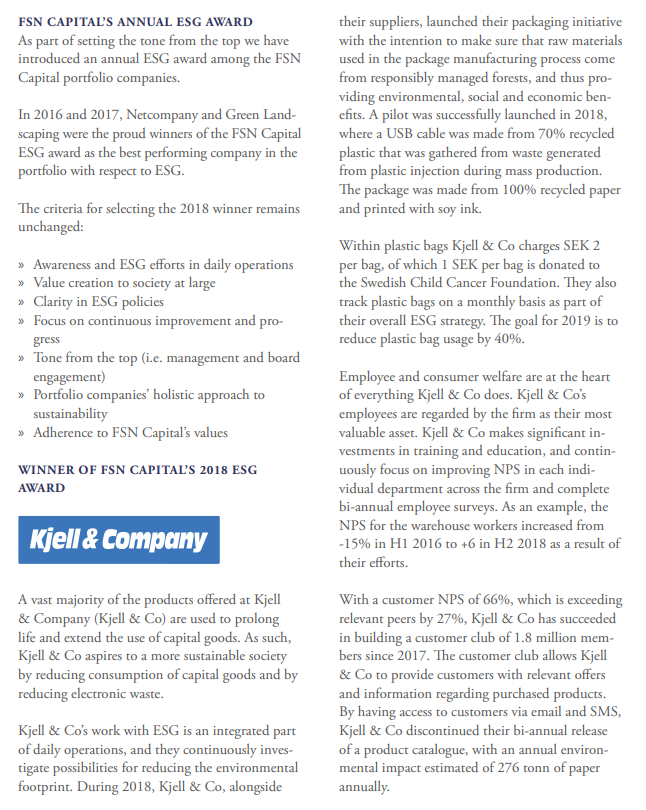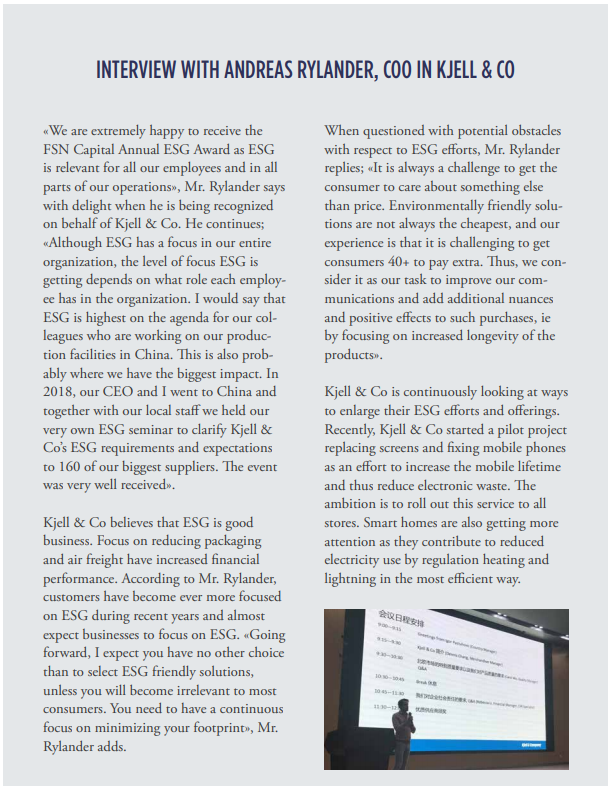 Winner 2017 – Green Landscaping