Responsibility
FSN Capital Funds have a responsibility to its investors to build businesses in the right way based on strong values, ethical principles and firm guidelines. Each year, an ESG report is published with comprehensive information on how ESG is implemented across FSN Capital Funds' investments.
In 2012, we were told by an investor that we should make 'more' of our ESG strategy as it was 'somewhat unique'. Since then, FSN Capital Funds' commitment to investing responsibly and implementing a strong ESG agenda in it's companies has expanded considerably.
With our values, we always felt it was the right thing to do long-term and now we're seeing the financial evidence supporting our belief that it also leads to better returns. This only fuels our drive to 'making a decent return in a decent way' and boosts our commitment to raising ESG standards across the Nordics and Northern Europe.
The support from FSN in matters relating to ESG and business ethics is highly appreciated. It is a pleasure to work with a private equity fund possessing such a strong moral compass.'

— Niels Meidahl
CFO, Fitness World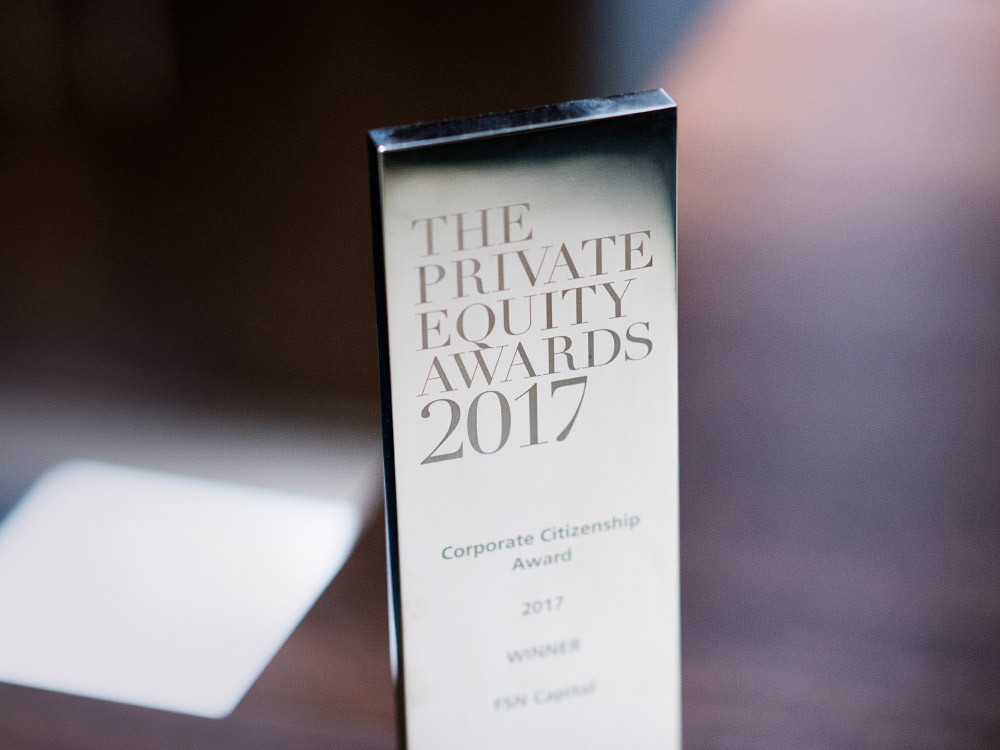 In April 2017, we were awarded the prize for Corporate Citizenship at the European Private Equity Awards in London, acknowledging our industry leadership in integrating ESG factors into our investment process and our approach to active ownership.
It's simple. A strong ESG strategy is good business. It drives better returns, inspires management teams and attracts good people. It helps that it's also the right thing to do."

— Frode Strand-Nielsen
Managing Partner, FSN Capital
Morten Welo: ESG approach and value